Mission Statement
"You can perform miracles by touching the hearts of those entrusted to your care."
We are a Catholic community of staff, governors, students, Brothers and families enriched by our Lasallian heritage, traditions and values. Our mission is to work with all in our family community to:
See each person in our community as an individual with their own talents, needs, hopes, dreams and aspirations.
Provide a holistic education that challenges each of us to achieve our potential and become the person God intended us to be: spiritually, morally, academically, physically and socially.
Walk side by side with our students to help them grow into confident, independent, kind, respectful and tolerant adults, with a strong sense of social responsibility, ready to make a valuable contribution to the world of tomorrow.
Create a safe and supportive environment where those of all faiths, and non, can explore, share, discuss and celebrate their spirituality.
Our Values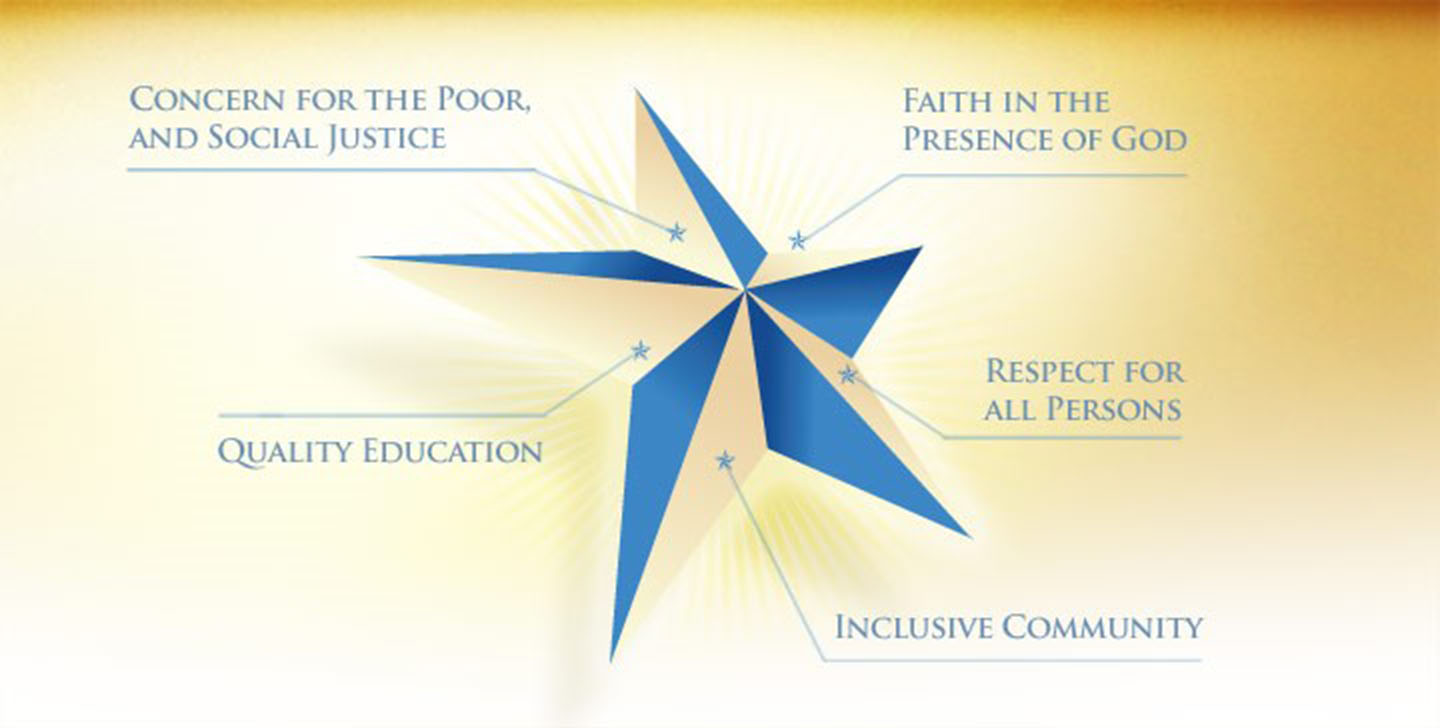 Ethos
Our Lasallian school vision prioritises education in faith and education about faith. We foster a faith perspective which helps us to build and sustain a supportive, compassionate and caring community where everyone has a place and there is a place for everyone.  Respectful relationships amongst all in our school is a key focus, and the plight of those on the margins of society locally and globally motivates the work and learning that we do.
Additionally we seek to celebrate our school as an inclusive community which supports all within it without fear or prejudice. Our school provides innovative young minds with the place and space to aspire to become best that they can be and the confidence to develop their skills and talents.