Triumphant Treble
Our rugby teams have just completed a special season with unprecedented success in the St.Helens Schools Cup competitions.
For the first time, 3 of our 4 teams reached their finals and all three lifted the Trophy with wins at the Totally Wicked Stadium.
All were excellent matches. The Y10's got the ball rolling in a thriller against St.Cuthbert's. After giving up a good lead and allowing St.Cuthberts back in to tie the match up all square with minutes remaining it took a last minute drop-goal from Connor Gannon to clinch the win and take the Kieron Cunningham Trophy. Straight after onto the pitch came the Y11's to contest the Alex Murphy Cup. Things looked ominous when a much bigger Haydock side went into an early lead but in a really spirited fight back the boys turned things around to win quite comfortably in the end. The Man of the Match award could have gone to any number of players but it was Dylan Ross who was nominated by Alex Murphy. So that made it 2 wins from 2 for Mr.Leighton with the Y11's repeating their success for the second consecutive year in their last game for DLS.
Next up were Mr.Whelan's  Y9's against fierce rivals Cowley and it was Cowley who took an early lead after a nervy start by DLS. Gradually the boys grew in confidence and they started to play some more expansive rugby and were up by 8 points at half-time and with 2 quick tries early into the second half they had pretty much sealed the win to complete a 3rd trophy in a row for this team in this competition. Former Saint Chris Arkwright was on hand to present his Cup and he picked out Sam Cottam as his MoM. So ended a record year for DLS teams – well done to all concerned including the excellent turn out in the stands by parents and staff which was much appreciated by the players.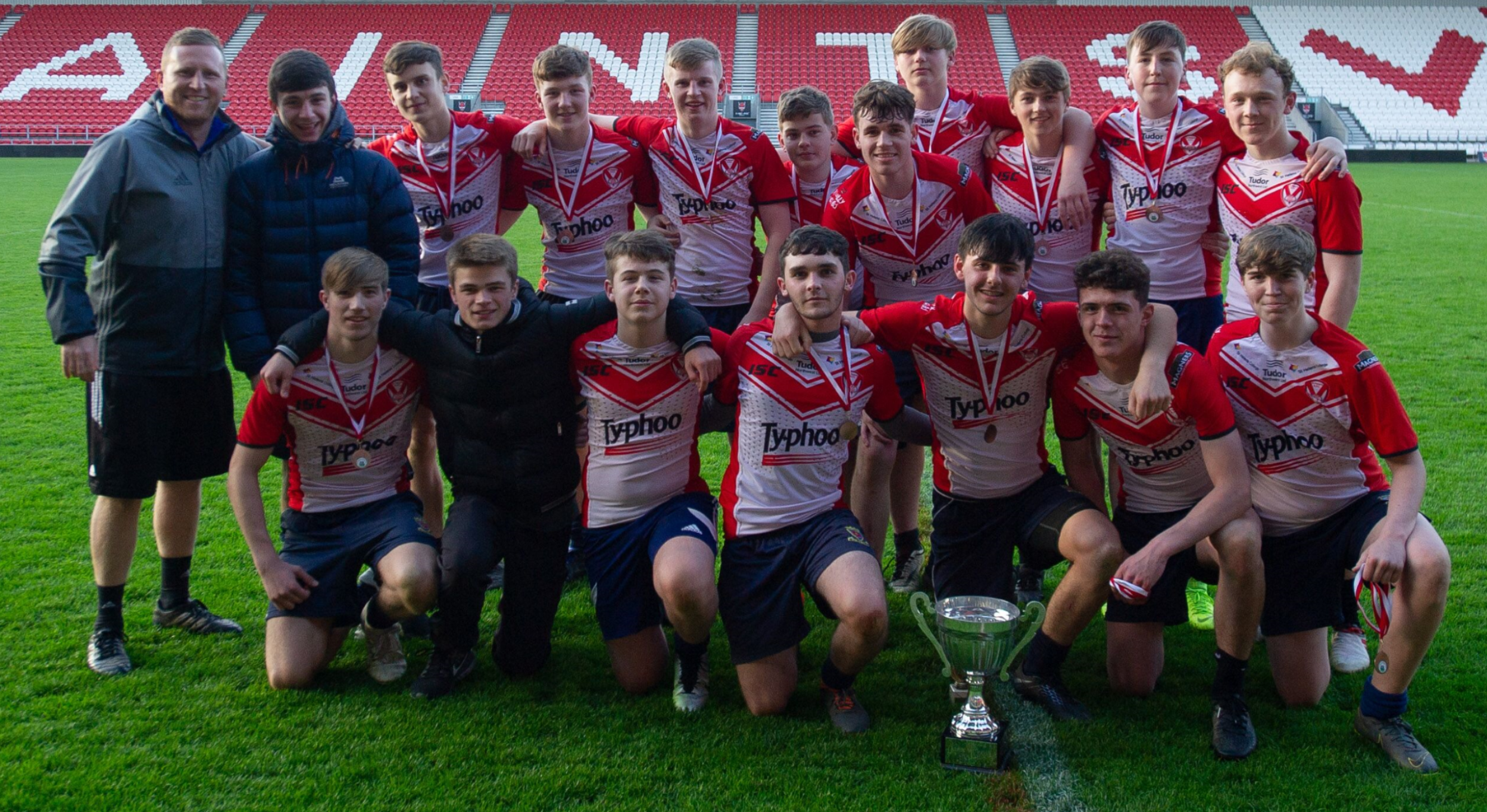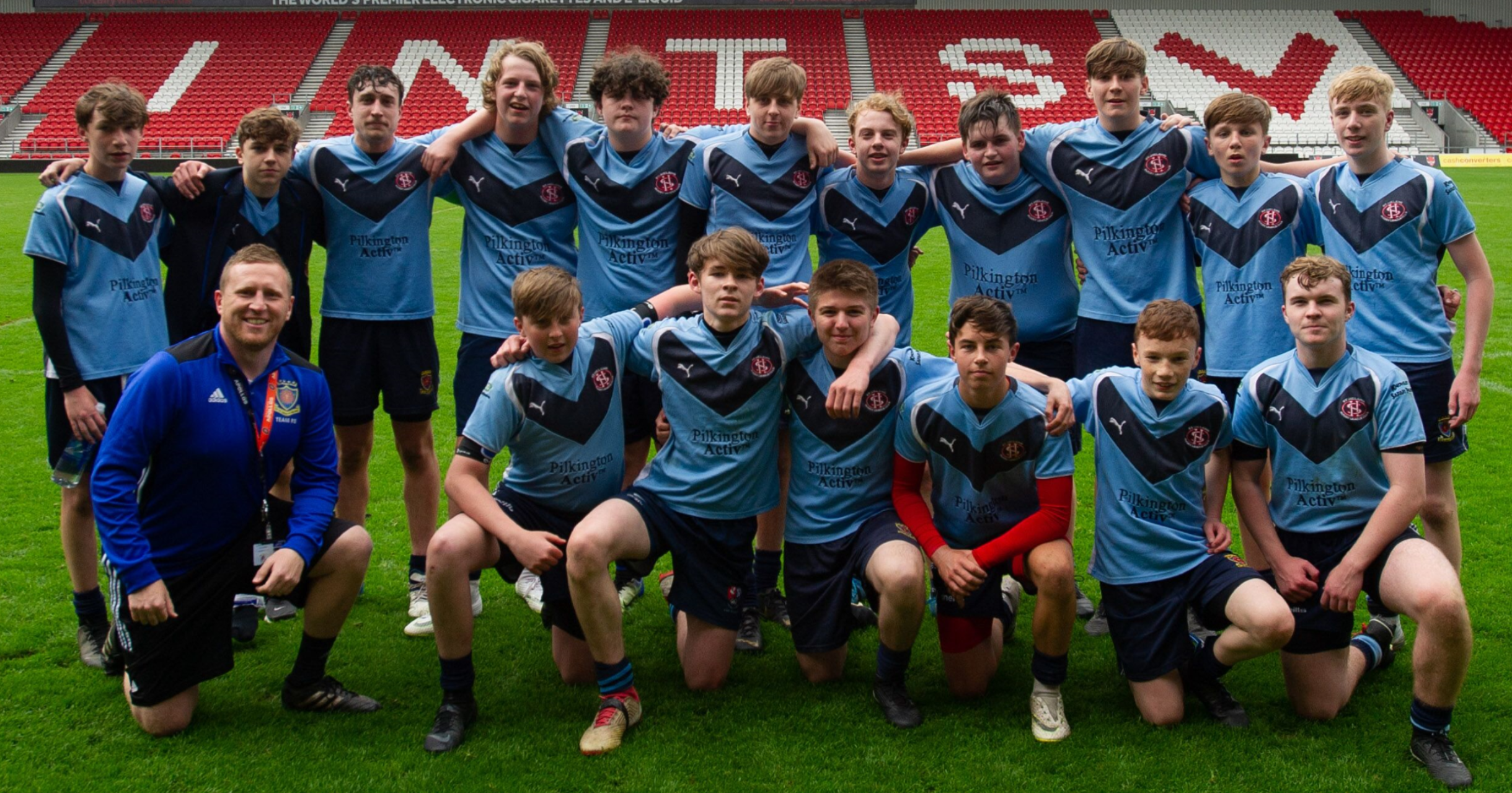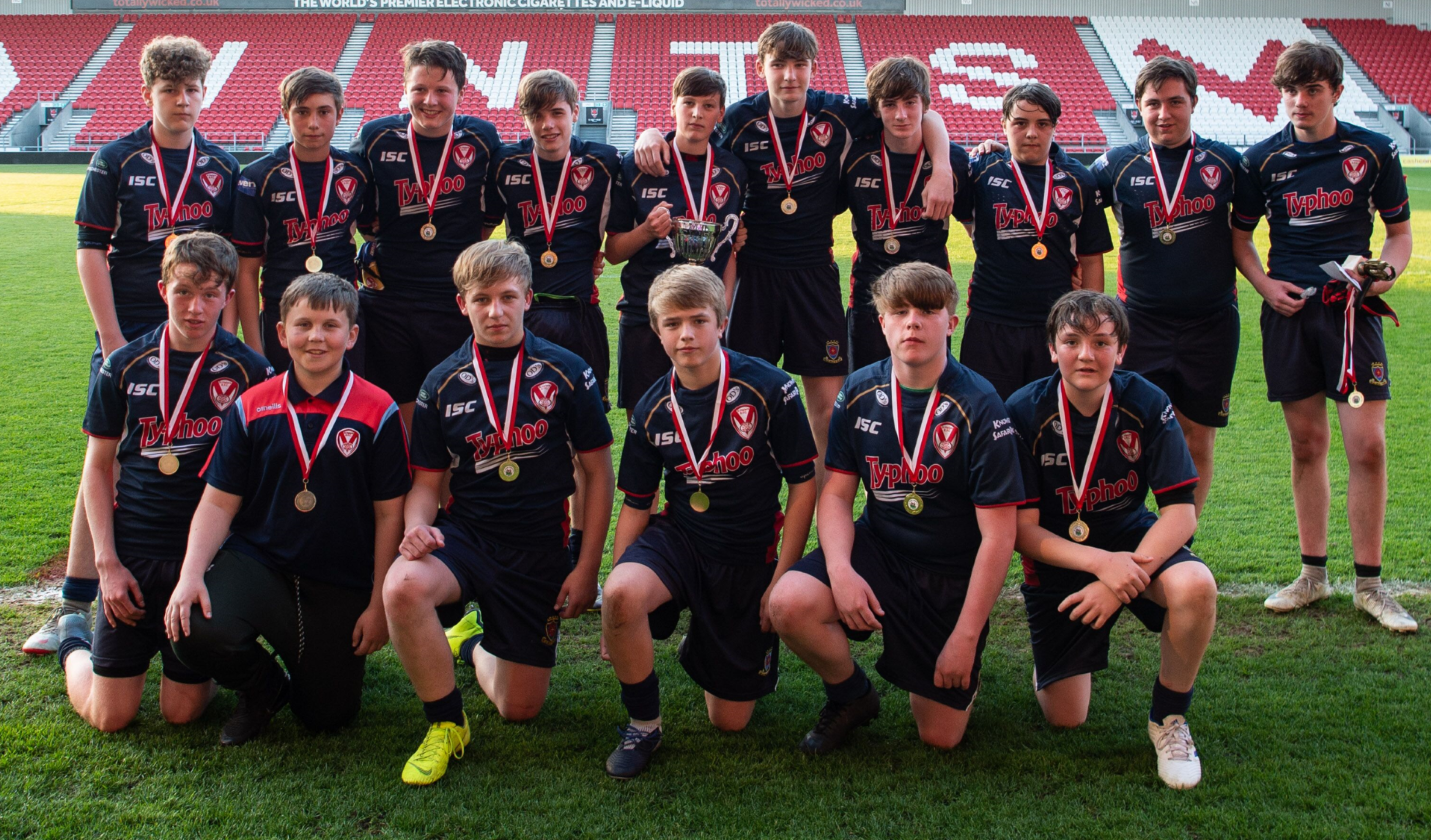 https://www.dropbox.com/sh/jlm4mhb5mfi1okk/AACLg0yD0ZnjYEGDjY6ZBLSKa?dl=0
https://www.dropbox.com/sh/yfqv1y0eprmwhxx/AABAixOJpz2E_6yH2NhYvnZJa?dl=0