Clatterbridge charity fundraising 2019
So far this academic year De La Salle has raised an excellent amount of money for the Y9 chosen charity Clatterbridge Cancer Trust. The generosity of parents, students and staff meant that we have already raised over £750. This was achieved by numerous cake sales, car washing and much more…
During February school was asked to take part in the charities annual accumulator challenge and we were asked to raise as much money in a month with £100 to help us. After starting a week late and having half term, in just 2 school weeks we managed to raise £767 which put us 3rd place out of 8 other organisations taking part including the likes of Santander in the North West! We have this on top of all the other fundraising we have done and will continue to do until the end of the year.
We had lots of great fundraising events taking place such as the ever popular sponge the teacher and doughnut sales (we probably hold the record for 90 doughnuts sold in 4 mins!). There were also donations from the spectators of our inter-form football tournaments.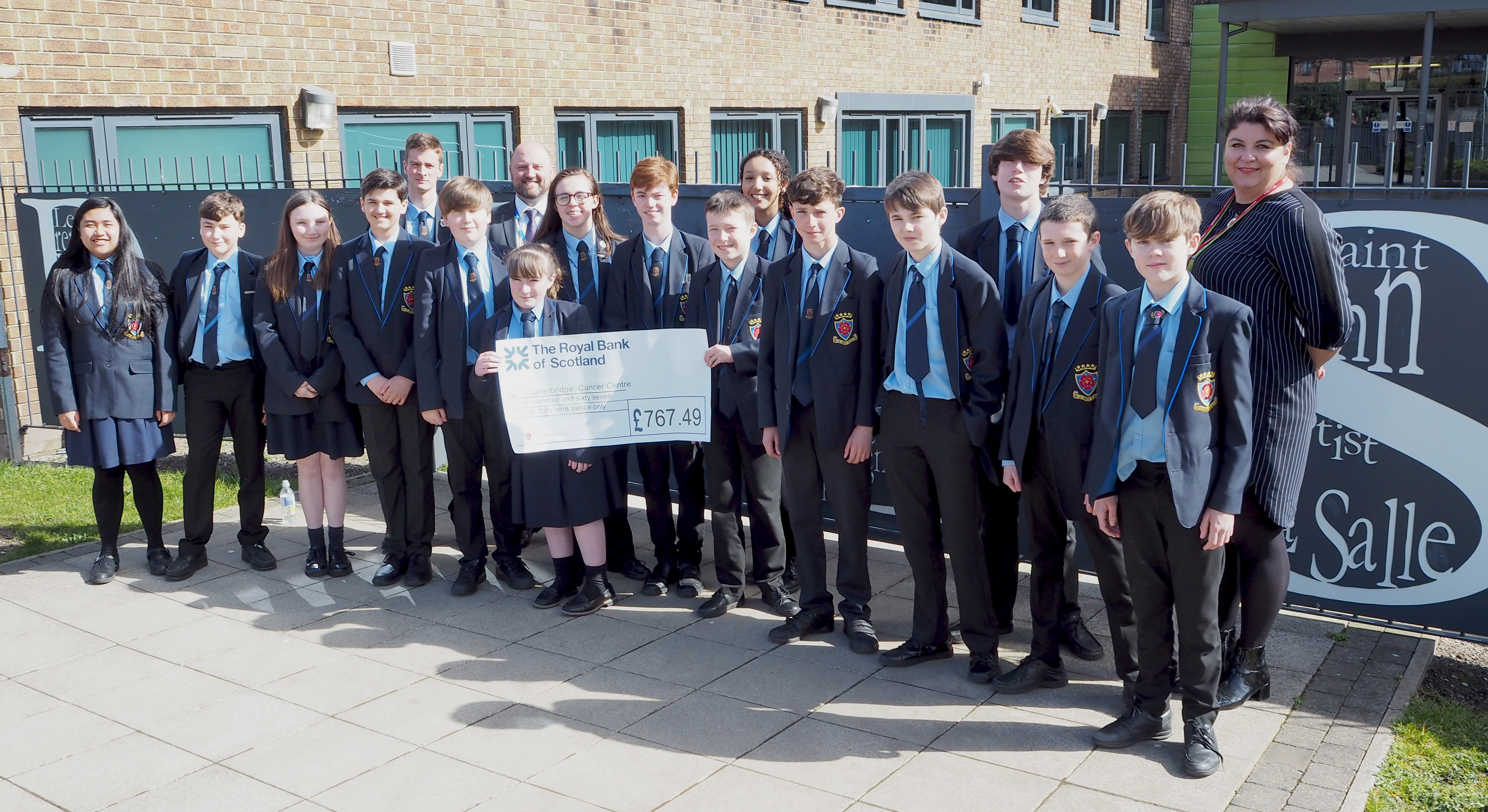 Special mention must go to form group 9S (pictured above) for donating the most into the car wash and winning the football tournament. As well as this there was the outstanding effort from the Y9 leadership group for helping organise the events that took place (also pictured above). It was a pleasure to meet one of Clatterbridge's charity representatives, Jayne, who supported us all the way and presented a fascinating assembly to the Y9's on how our money will be spent to transform cancer care.
 Well done Y9!